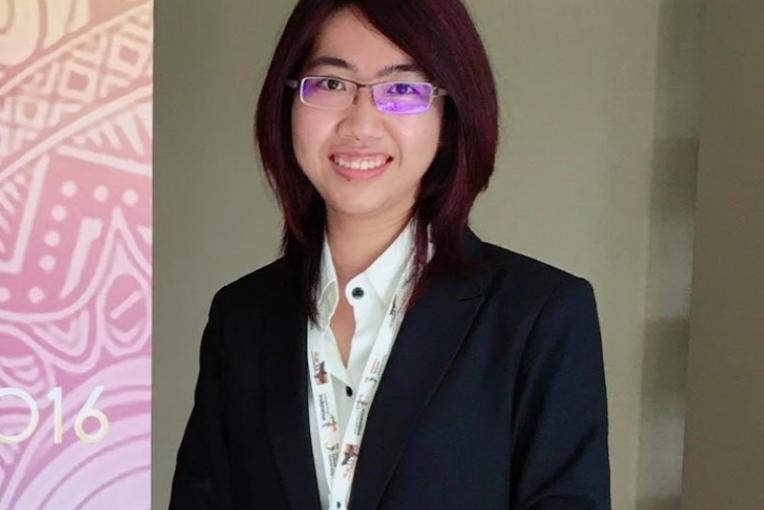 Nuchjarin Intalar
Lecturer
Department of Computer Science, Faculty of Science and Technology, Thammasat University
Researcher
Center of Excellence in Logistics and Supply Chain Systems Engineering and Technology (LogEn), Thammasat University

Thailand
Contact me for
Mentoring
Sitting on boards or committees
Providing an expert opinion
Outreach activities
Opportunities to collaborate
Biography
Nuchjarin Intalar is a lecturer at the Department of Computer Science, Faculty of Science and Technology, Thammasat University. She also is a researcher at the Center of Excellence in Logistics and Supply Chain Systems Engineering and Technology (LogEn), Thammasat University. She received a B.Sc. in Management Technology, M.Eng. in Logistics and Supply Chain Systems Engineering, and Ph.D. in Engineering and Technology from Sirindhorn International Institute of Technology (SIIT), Thammasat University. Her research interests are in the areas of supply chain management, knowledge management, innovation, organisational performance, HRD, and capability development in an organisation and industry.
Since 2013, she has been working with professors and researchers from Japan on research projects about the development of innovation, human resources, and organisation of Thai industries in many perspectives using quantitative and qualitative analysis. We study and analyse how firms create innovation, develop human competency, transfer knowledge and technology in the supply chain, and study the digital transformation processes in the organisations. The projects have been supported by the Economic Research Institute for ASEAN and East Asia (ERIA), the Institute of Developing Economies-IDE), and the Japan External Trade Organization-JETRO).
Current research projects
Capability building for digitalization and firm innovation development in Industry 4.0.
Supply chain management, production process design and improvement in Thai manufacturing industry.
Teaching courses
SAP S/4HANA, SAP HANA, SAP Predictive Analytics 
Enterprise Resource Planning
Database Management System
Production Simulation (using ARENA, AnyLogic,GD.findi)
Machine Learning/Data Mining/Data Warehousing
Logistics & Supply Chain Management
Database Management System
Introduction to programming language
Digital Marketing Optimization
Business Intelligence